According to Alexander Woollcott, there is no such thing as an unimportant day in anyone's life, but there are certainly days that are considered to be more important in someone's life because of the events which take place in them. Today therefore, we celebrate the anniversary of one of such more important days.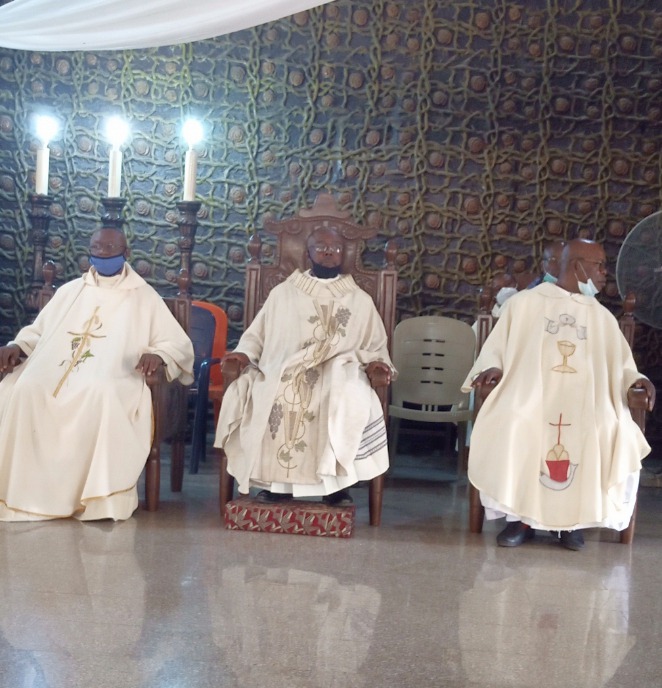 Today, the entire St. Michael's Parish Ugwunchara family were gathered to first and foremost glorify the Lord and also to celebrate 40 years of God's grace, goodness, privilege, love and acceptance in the life of their amiable parish priest Rev. Fr. Dr. Francis Nwaiwu as he marks 40 years of active service in the Lord's vineyard.
There were numerous priests in attendance but most especially was the presence of his Bishop, Most Rev. Lucius I. Ugorji the Bishop of Umuahia Diocese, who graced the occasion. There were also other people and dignitaries who were in attendance. It was indeed a massive celebration which began with the solemn mass of thanksgiving at St Michaels Parish Ugwunchara Umuahia.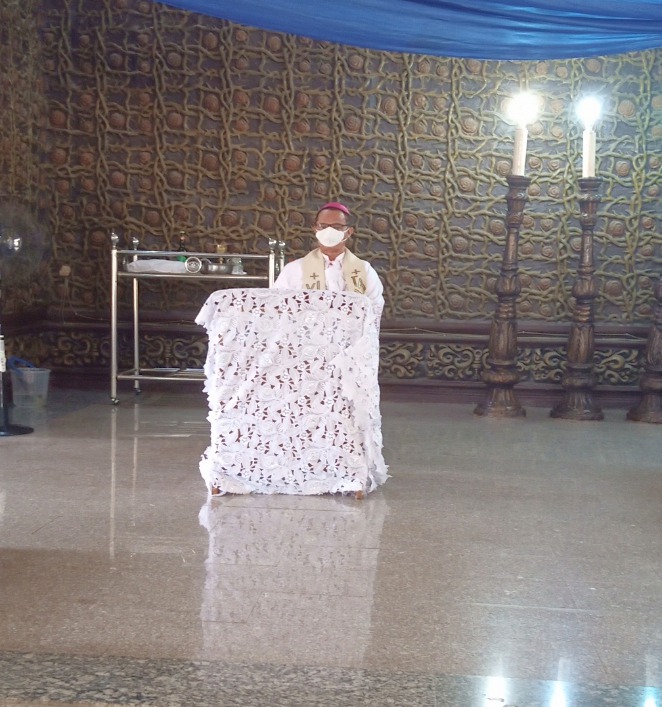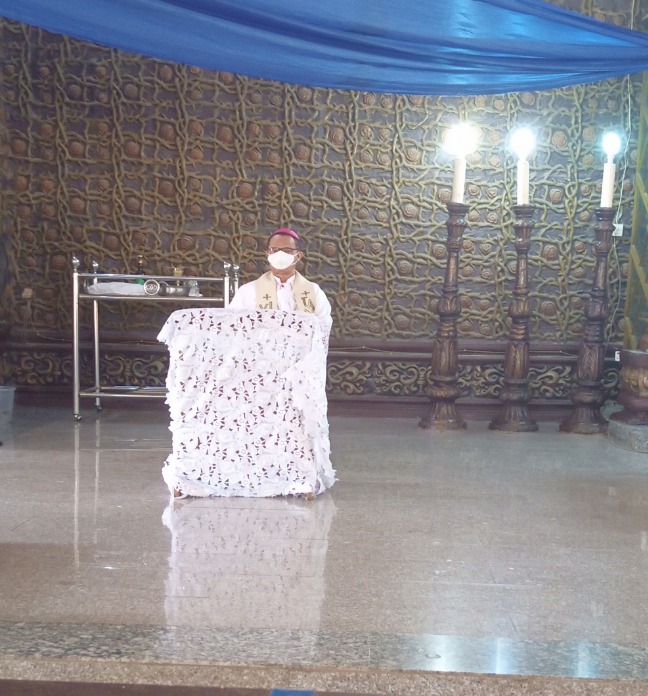 In his homily, Fr. Amafili made us to understand that truly, this is one of such occasions where mere words are hardly adequate to fully express the wisdom of God and unbridled benevolence working in our lives.
Today, we are celebrating the mystery of our relationship with God, our sharing in the ministerial priesthood of Christ. We are celebrating a mysterious, yet a concrete gift of God among his people namely: the Divine privilege of service in the priesthood which God gives, sustains and nourishes in us.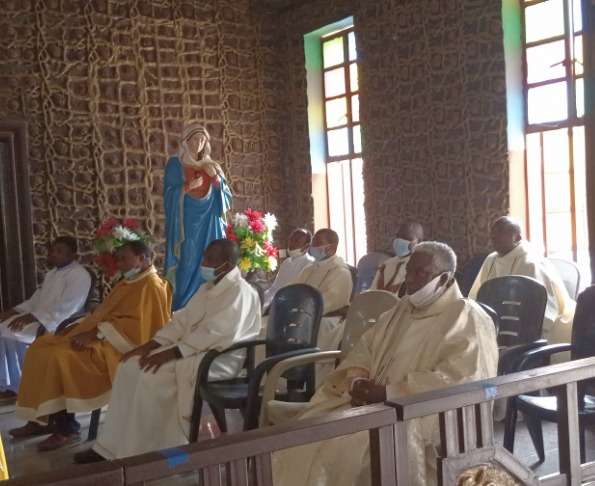 He made us to understand that today, we have all gathered to witness this gift sustained an nourishes by the Lord for 40 years in the life of Fr. Nwaiwu, to celebrate his sacrifice of time, energy, and pleasures, the enviable virtues that characterize them and also to thank God for his good health, his strengths and perhaps his weaknesses.
As we congratulate him today, the homilist reminded us all these are evidences of God's Amazing Grace in his life and urge us to continue to pray for him for many more fruitful years ahead in his life and ministry.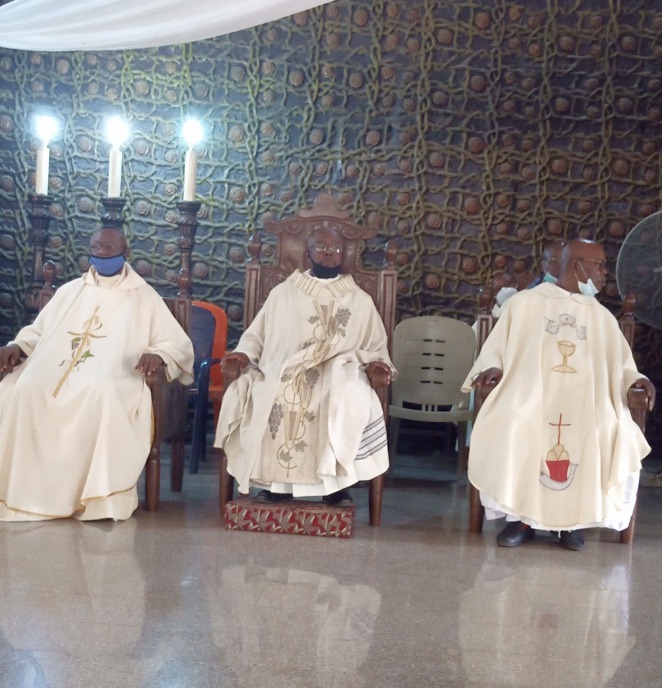 After the mass, the celebrant thanked all who came for the occasion and who came to rejoice and prays the good Lord to bless all of us. There was a brief entertainment afterwards which saw the event come to a happy end.